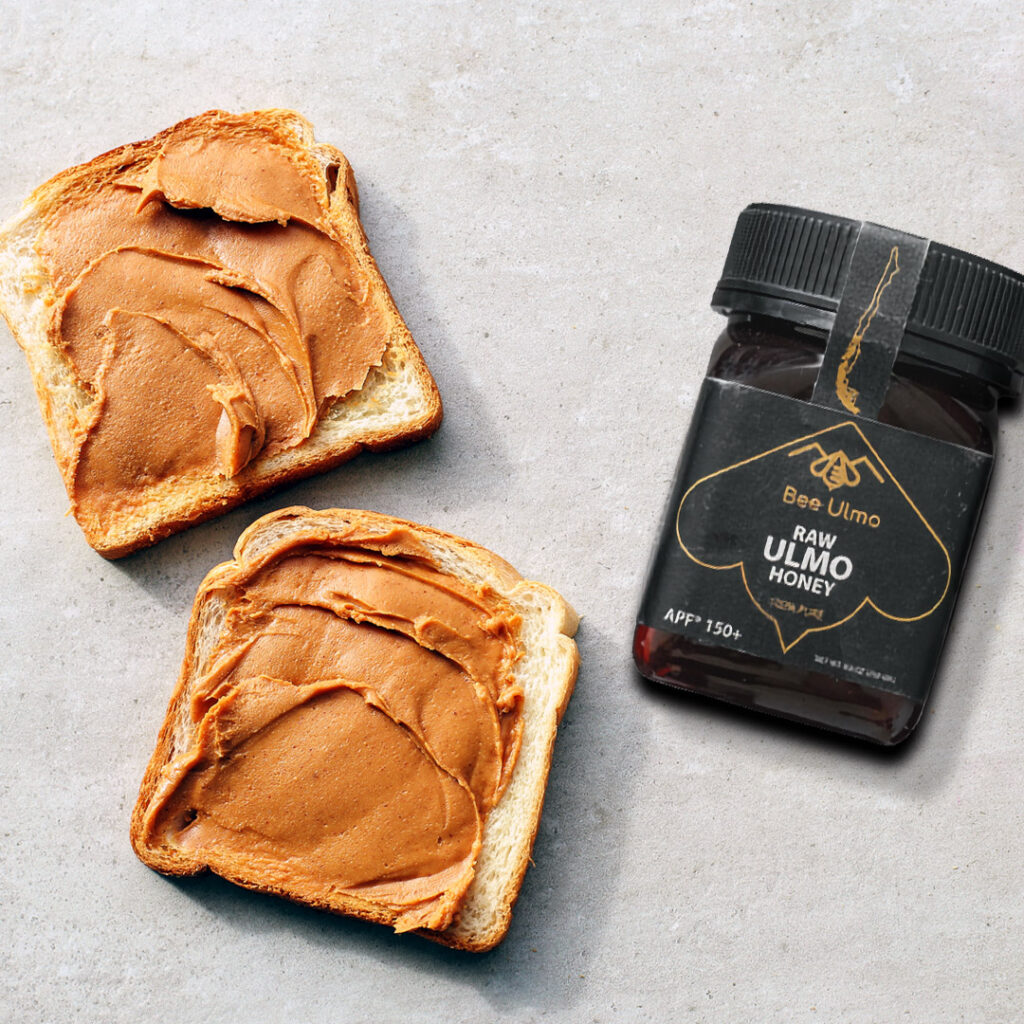 PEANUT BUTTER & ULMO HONEY SANDWICH
The All-American classic sandwich with a Patagonian twist!
Jelly is nice but it's loaded with sugar, which is no good. Replace it with Ulmo honey, and you can enjoy America's most popular sandwich, while keeping your family healthy.
2 tablespoons peanut butter
1 teaspoon BEE ULMO honey
2 slices bread
Slice the bread – You can toast it for extra crunchiness.
Spread peanut butter on the bread
Drizzle with honey and enjoy!