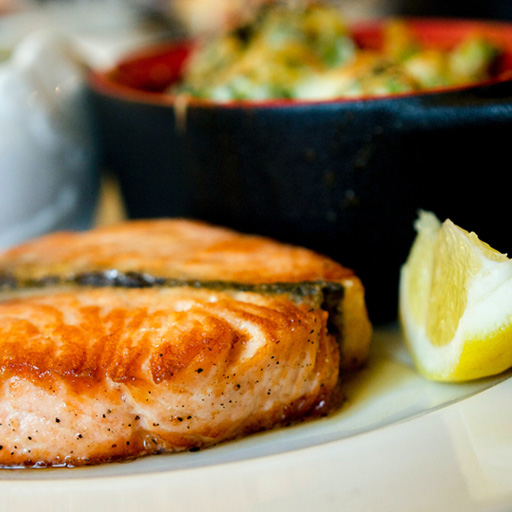 A perfect blend of sweet and savoury 5-ingredient with a hint of vinegar and lemon to satisfy your appetite.
Salmon fillet.
Minced garlic.
BEE ULMO honey.
Apple cider vinegar or lemon juice.
Salt and pepper.
First, season the salmon fillets with salt and pepper.
Next, make the BEE ULMO honey garlic sauce by mixing the ingredients together.
The final step is heating up a skillet or pan and cook the salmon with garlic and the sauce.
You can add an extra step of broiling the salmon fillets in the oven.
Broiling on high heat chars the surface of the fish, making this recipe extremely delicious and restaurant worthy.